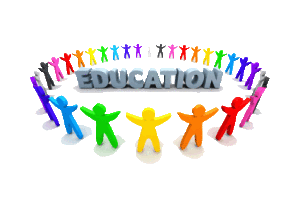 Providing educational opportunities for people of all ages in the community, county, and surrounding areas.
Non-credit classes are offered in cooperation with Southeast Community College on a quarterly basis.  The current class schedule may be viewed online by going to https://www.southeast.edu/classschedules/ and click on the West Schedule under Continuing Education Class Schedules.  You may register for classes online, by mailing in the registration form, or calling the office at the number listed below.
CPR & First Aid certification is offered on an ongoing basis.  Please call the York Community Education office for more information.
CONTACT US:
Lori Suddarth, Coordinator
York Middle School
1730 N. Delaware Avenue
York, NE 68467
Phone: 402-362-6700
Fax: 402-362-6831
lori.suddarth@yorkdukes.org
"Like Us" on Facebook – www.facebook.com/York-Community-Education
Here are a few of the current classes being offered:
Basic Dog Obedience – Our next round of dog obedience classes is just around the corner.  During this fun eight-week class held on Wednesday or Thursday evenings, you will be instructed on how to train your dog to be a better companion.  Points covered include; walk on a loose lead, sit on command, lie down, come when called, stay on command, and become better socialized.  This class will start on April 5th or 6th and continue through May 24th or 25th, 6 – 7 p.m.  The class is now held at Kathy's new facility, K9 Coach Training, on East 4th Street.  Your dog must be at least four months old.  Tuition is $75.    KEY Word: Dog
Glass & Dichroic Jewelry – Using precut pieces of glass and layering smaller pieces of dichroic glass, you will create gorgeous pendants, earrings, rings, or brooches that are uniquely your own style. Learn the many tricks of glass fusing as you fill your five-inch by five-inch tray of jewelry (approximately 12-15 pieces depending upon size).  This one session class will be held on Monday, March 27th from 6-8 p.m. All supplies included.  Tuition is $90.  KEY Word: Jewelry
Cast Iron Flare – This class will teach you the basics of cast iron cooking along with how to care for and maintain your precious Dutch Ovens, pans and skillets.  We will discuss stove-top cooking, baking, frying, grilling and pit cooking with cast iron.  We will make a Dutch Baby, cornbread, Danish Aebleskivers, pizza, fried/scrambled eggs and rustic bread.  All supplies provided.  We are offering this class three times this spring; April 1, April 29 and June 6.  For the Saturday, April 1st class, 9 a.m. – Noon, please register by March 24th.  Tuition is $29. KEY Word: Iron
Planning a Funeral – Think about how long you normally spend planning a wedding, anniversary or special family gathering.  Funerals can cost almost as much, but usually are planned in just a of couple days.  This class will provide you with information and resources so you have time to think and maybe plan ahead so your loved ones know exactly what you want.  This class will be taught by an End of Life Coalition representative and involves no selling, just providing information and resources.  You will meet two consecutive days.  During the second session, you will tour Metz Mortuary.   This class will be held Monday & Tuesday, March 27-28, 6:30-8:30 p.m. Tuition is $10.  KEY Word: Funeral
Body Language – Everybody should know how to read body language and verbal cues.  In today's world, many people just lie with the words they use.  Know what they are really saying also what your body language is conveying to them.  Learn how to get the responses you want and know if someone is not telling you the truth from personal, family, sales or professional people. This class will be held on Saturday, March 25th, 11 a.m.-2 p.m. Tuition is $45. KEY Word: Language
Introduction to Argentine Tango – Discover the rich culture and traditions of Argentine Tango social dancing! This class, taught by Candi Woods, will introduce the basic elements of leading and following simple figures and what you need to know to get started dancing at your local milongas.  This is a six-week class meeting on Tuesday evenings, April 4th – May 9th from 7 – 8:30 p.m.  Tuition is $44.50 per person.  KEY Word: Tango
Beginning Bridge Lessons – In this four-week class on Wednesday evenings, come learn or relearn the fun game of Bridge.  The basic rules and strategies of Bridge will be taught, illustrated and then practiced by playing the game.  This Tuesday evening class will begin April 4th and continue through the 25th, 6:30-8:30 p.m.  Tuition is $39. .  KEY Word: Bridge
Planning for Health Care & Social Security in Retirement: What You Need to Know –Learn what five factors you should consider when deciding to apply for social security benefits; when it makes sense to delay benefits—and when it does not; innovative strategies for coordinating benefits with your spouse; and how spousal, survivor and divorce benefits work and how to minimize taxes on social security benefits. Develop a strategy to manage higher health costs in retirement, including what you need to know about Medicare and how much you can expect to pay in health care costs after going onto Medicare, why most people pay too much for private insurance and how you can avoid excess cost, and long-term care costs and options.  This is a two-session class held on Mondays, April 3rd & 10th, 6:30-8:30 p.m.  Tuition is $10.  KEY Word: Retirement
*NEW* Flowering Cupcakes – Learn the art of piping gorgeous flowers on top of cupcakes using a simple technique with buttercream icing.  This class will be held on Tuesday, April 11th, 6 – 9 p.m.  Tuition is $29.  Please register by April 4th. KEY Word: Cupcakes
Beat the Pack – The Beat the Pack program offers a step-by-step guide to help you quit using tobacco.  It offers support you may need to live a life without tobacco.  You also will get information about a variety of options available in Nebraska to help you successfully quit using tobacco.  This a four-week class that will meet on Thursdays, April 6th – 27th, 5:30-6:30 p.m. at the Seward Memorial Library.  Tuition is $20.
Ceilings to Floors – In this class you will learn how to clean efficiently for yourself and/or others. You will learn how to organize and assemble the right tools and products and then learn the cleaning techniques to clean your house from ceilings to floors. Becki Mertens owned a cleaning service for more than 30 years and has all kinds of tips and tricks and experience to share. This class will meet on Tuesday evening, April 11th from 6:30 – 8:30 p.m.  Tuition is $19.  KEY Word: Floors
Create with Succulents – Create your very own interesting and unique succulent garden. Why not try planting in an old shoe, boot or tea cup, lunch box or toy truck? Use your imagination! Tuition is $10 plus the cost of plants and materials you use. You may bring your own usual or unusual container or choose one of ours. This class will be held at the York High School Greenhouse on Monday, April 10th, 6-8 p.m.  KEY Word: Succulents
Make Ahead: Freezer Meals, Tips & Tricks – Want to simplify your daily meal routine? Freezer meals are super handy whether you're looking for convenience, trying to eat healthy, or planning ahead. We will look at meal-planning strategies, explore the various options of cooking ahead, how to safely freeze food and preserve quality, what freezes well and what doesn't, and how to store a month's worth of meals in your refrigerator freezer. This class will be held on Tuesday, April 11th, 7-9 p.m. Tuition is $15.  KEY Word: Freezer
Meditation, Breathing & Relaxation Techniques – STRESS is a major cause for heart attacks and strokes, memory and cognitive functioning problems, lowers the immune system and contributes to more physical and emotional problems.  Everyone needs to have methods to decrease stress on a regular basis.  You will learn some of the top methods that doctors and therapists are suggesting to use.  These are simple methods that only take a minute or two, depending on your time.  This class will be held on Saturday, April 22nd, 11 a.m.-2 p.m.  Tuition is $45.  KEY Word: Meditation
*NEW* Patchwork Candy Bowl – Using pieces of clear fusible class, you layer the glass and add some adornments to create an eight-inch circle.  This will then be fused and slumped at our studio and returned to you as a wonderful candy bowl.  This class will be held on Monday, April 24thth, 6 – 7:30 p.m.  Tuition is $69, which includes all the supplies needed.  KEY Word: Glass
Let's Make Photographs Instead of Taking Snapshots – Let's explore how we can take better pictures and help you become more creative with your photography.  We will explore different modes on your camera and how we might use them for different photographic opportunities.  Whether you use a cell phone or a DSLR, let's learn to take those 'wow' photographs instead of snapshots. This class will be held on Monday, April 24th, from 6 – 9 p.m. Tuition is $29.  KEY Word: Photographs
Create a Photo Book Using Snapfish – In this class you will begin making a photo book from digital pictures you have taken.  Snapfish is an online service that has all the tools needed for creating a photo book with easy options for the beginner or creatively challenged.  You will start a photo book and design pages using various set-up options, colors, fonts, and backgrounds.  This class will be held on Monday & Wednesday, April 24 & 26, 6:30-8:30 p.m.   Tuition is $39.  KEY Word: Photo
Sensational Pots, Planters or Containers – Take your pots and planters from standard to sensational!  In this informal hands-on workshop, you will learn what plants will work best in your container and particular location.  Then, plant your container to take home.  Participants will pay for the cost of the soil and the plants used at the time of the workshop.  This class will be held at the York High School FFA greenhouse on Monday, April 24th at 6-8 p.m. Tuition is only $10!  KEY Word: Planters
One-on-One Computer Training – We continue to offer an opportunity for you to have one-on-one attention from a knowledgeable computer instructor. You will get four hours of instruction. This class is designed to give you attention on the computer topic you need and want most. Training can include MS Office software such as Word or Excel, Internet or Email, or even organizing files or photos. All levels of experience are welcome. Sessions may be arranged by calling my office. Tuition is $99.
All classes will be held at the York Middle School, unless otherwise noted.  You may register for classes by calling Lori at 402-362-6700, by mailing in the registration form found at the back of SCC Continuing Education brochure, or by registering online: www.southeast.edu/continuing – click on Register Now; look for the key word in the course description in your brochure and that will help you locate the class you would like to register for.  Just a reminder, all classes need a minimum enrollment.  If that minimum is not met three days before the start date, the class may be cancelled.  Sometimes a great class gets cancelled because people wait until the last minute to sign up!  Please register early!  If something changes in your schedule, full refunds are available if you call at least 24 hours before the class begins.