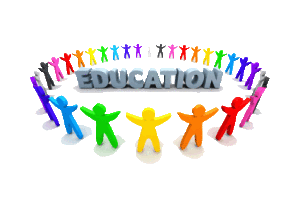 Providing educational opportunities for people of all ages in the community, county, and surrounding areas.
Non-credit classes are offered in cooperation with Southeast Community College on a quarterly basis.  The current class schedule may be viewed online by going to https://www.southeast.edu/classschedules/ and click on the West Schedule under Continuing Education Class Schedules.  You may register for classes online, by mailing in the registration form, or calling the office at the number listed below.
CPR & First Aid certification is offered on an ongoing basis.  Please call the York Community Education office for more information.
CONTACT US:
Lori Suddarth, Coordinator
York Middle School
1730 N. Delaware Avenue
York, NE 68467
Phone: 402-362-6700
Fax: 402-362-6831
lori.suddarth@yorkdukes.org
"Like Us" on Facebook – www.facebook.com/York-Community-Education
Here are a few of the current classes being offered:
Make Ahead: Freezer Meals, Tips & Tricks – Want to simplify your daily meal routine? Freezer meals are super handy whether you're looking for convenience, trying to eat healthy, or planning ahead. We will look at meal-planning strategies, explore the various options of cooking ahead, how to safely freeze food and preserve quality, what freezes well and what doesn't, and how to store a month's worth of meals in your refrigerator freezer. This class will be held on Tuesday, February 28th, 7-9 p.m. (a different date than was listed in the booklet) Tuition is $15. KEY Word: Freezer
Beginning Bridge Lessons – In this four-week class on Wednesday evenings, come learn or relearn the fun game of Bridge.  The basic rules and strategies of Bridge will be taught, illustrated and then practiced by playing the game.  This class will begin February 22nd and continue through March 15th, 6:30-8:30 p.m.  Tuition is $39.  KEY Word: Bridge
Weight Loss Hypnosis – Excellent results can be obtained by hypnosis.  You don't have to diet, feel deprived or even change what you eat.  These are the main reasons why weight loss doesn't work for many.  Using hypnosis along with two other techniques, you will automatically eat less after the session and feel full faster.  You can enjoy your food, splurge, go out for dinner and eat things you like.  This class will be held on Saturday, March 11th, 11 a.m.-2 p.m.  Tuition is $45. KEY Word: Hypnosis
Surviving a Vicious Attack 101 – This sensible and thorough self-defense class will provide you with opportunities for training and practice on breaking choke holds, strikes, blocks, kicking techniques, take downs, and numerous defenses against weapons and more.  We will be offering this four-week, eight-session class Monday and Wednesday evenings, March 13th – April 5th at 6:30 – 8:30 p.m.  Instructor, Norm Cobb, is a retired police officer with many years of martial arts experience.  Recommended for students aged 16 -59.  Tuition is $50.  KEY Word: Surviving
Computer Basics 101 – This is a hands-on class for the person who did not grow up in a technology world but wants to learn to use the computer.  Topics include components of the computer, including hardware and software; using Windows desktop, menus, and toolbars; creating and saving documents, managing files and folders, and navigating the Internet.  This class provides time for in-class, hands on practice and one-on-one assistance from the instructor to ensure you acquire basic computer skills.  This class will have 4 sessions on Tuesday evenings, March 14th – April 4th from 6:30-8:30 p.m.  Tuition is $49. KEY Word: Computer
A couple of years ago I came across a wonderful article in the Lincoln Journal Star that highlighted a Goehner woman who decorates eggs in the Sorbian tradition.  Well, these beautiful eggs were decorated by Pam Williams, who happens to be the wife of Cal Williams, our local York High School Ag & FFA Instructor.  When asked, she was more than willing to share her talent and teach others this wonderful art form.  Take my word….these eggs are beautiful!  I encourage you to sign up for this class and bring an older child or grandchild with you.  This is an opportunity that you shouldn't pass on! 
Wax & Feather: The Art of Sorbian Egg Decorating – Come learn about the history of Sorbian Egg Decorating and learn its different forms. Practice the wax relief method and take home skills to decorate eggs in this method. This class is appropriate for anyone 12 years of age and older. Bring 3-4 non-boiled eggs to class. This class is a two session class being held on Thursdays, March 16th & 23rd, 7-8:30 p.m.  Tuition is $15. KEY Word: Egg
Reclaimed Wood Easter Bunny – With Easter just around the corner, make this cute Easter Bunny to sit on your porch. The reclaimed wood gives the bunny a beautiful vintage look.  All of your neighbors ware going to be jealous of your Easter Bunny!  All supplies provided.  This class is appropriate for adults and children ages 10 and up (with adult supervision).  This class will be held on Saturday, March 25th, 9 a.m. – Noon. Tuition is $19 with a $15 supply payable to the instructor.  Please register by March 17th.  KEY Word: Wood
Horseshoe Nail Sculptures – Get creative!  Make your very own one-of-a-kind horseshoe nail sculpture with a local artisan.  Learn how to solder and bend the nails to create your very own hand-crafted figurine.  This class will be meet four times and be held at the York High School welding lab on Mondays & Thursdays, March 13th – 23rd from 6:30-8:30 p.m.  Tuition is $25 with a $25 supply fee payable to the instructor.  KEY Word: Sculptures
Welcome to Medicare – This workshop is being offered in York on Wednesday, March 22nd from 11:30-1:30 p.m. at the Kilgore Memorial Library. The class is designed to explain the basics of Medicare and is geared toward those who are, or will be, new to Medicare and/or their families and caregivers. It will also help seniors identify and avoid possible Medicare and Medicaid fraud. There is no tuition, but please call 402-471-4506 to pre-register.
Basic Dog Obedience – Our next round of dog obedience classes is just around the corner.  During this fun eight-week class held on Wednesday or Thursday evenings, you will be instructed on how to train your dog to be a better companion.  Points covered include; walk on a loose lead, sit on command, lie down, come when called, stay on command, and become better socialized.  This class will start on April 5th or 6th and continue through May 24th or 25th, 6 – 7 p.m.  The class is now held at Kathy's new facility, K9 Coach Training, on East 4th Street.  Your dog must be at least four months old.  Tuition is $75.    KEY Word: Dog
One-on-One Computer Training – We continue to offer an opportunity for you to have one-on-one attention from a knowledgeable computer instructor. You will get four hours of instruction. This class is designed to give you attention on the computer topic you need and want most. Training can include MS Office software such as Word or Excel, Internet or Email, or even organizing files or photos. All levels of experience are welcome. Sessions may be arranged by calling my office. Tuition is $99.
All classes will be held at the York Middle School, unless otherwise noted.  You may register for classes by calling Lori at 402-362-6700, by mailing in the registration form found at the back of SCC Continuing Education brochure, or by registering online: www.southeast.edu/continuing – click on Register Now; look for the key word in the course description in your brochure and that will help you locate the class you would like to register for.  Just a reminder, all classes need a minimum enrollment.  If that minimum is not met three days before the start date, the class may be cancelled.  Sometimes a great class gets cancelled because people wait until the last minute to sign up!  Please register early!  If something changes in your schedule, full refunds are available if you call at least 24 hours before the class begins.