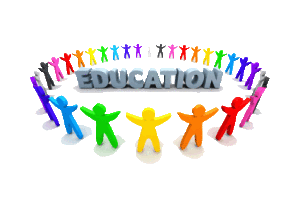 Providing educational opportunities for people of all ages in the community, county, and surrounding areas.
Non-credit classes are offered in cooperation with Southeast Community College on a quarterly basis.  The current class schedule may be viewed online by going to https://www.southeast.edu/classschedules/ and click on the West Schedule under Continuing Education Class Schedules.  You may register for classes online, by mailing in the registration form, or calling the office at the number listed below.
CPR & First Aid certification is offered on an ongoing basis.  Please call the York Community Education office for more information.
CONTACT US:
Lori Suddarth, Coordinator
York Middle School
1730 N. Delaware Avenue
York, NE 68467
Phone: 402-362-6700
Fax: 402-362-6831
lori.suddarth@yorkdukes.org
"Like Us" on Facebook – www.facebook.com/York-Community-Education
Planning Fall Quarter Classes
Now is the time that we are planning and setting up the classes for the fall quarter.  We would love to hear your ideas of classes you would like to see offered.  If you would like to be an instructor for a class, please volunteer.  Think about what you have a passion for and offer to share it with others!  It will bring you and others great joy!
Here are a few of the current classes being offered:
Basic Dog Obedience – We are now taking registrations for the June Dog Obedience classes.  In this eight-week class held on Wednesday or Thursday evenings, you will be instructed on how to train your dog to be a better companion.  Points covered include; walk on a loose lead, sit on command, lie down, come when called, stay on command, and become better socialized.  This class will start on June 28th or 29th and continue through August 16th or 17th, 6 – 7 p.m.  The class is held at K9 Coach Training on East 4th Street.  Your dog must be at least four months old.  Tuition is $75.    KEY Word: Dog
Cast Iron Flare – This class will teach you the basics of cast iron cooking along with how to care for and maintain your precious Dutch Ovens, pans and skillets.  We will discuss stove-top cooking, baking, frying, grilling and pit cooking with cast iron.  We will make a Dutch Baby, cornbread, Danish Aebleskivers, pizza, fried/scrambled eggs and rustic bread.  All supplies provided.  This class will be held on Tuesday, June 6th, 6-9 p.m., but please register by May 30th.  Tuition is $29. KEY Word: Iron
*NEW* Old Glory Wood Flag – Made from reclaimed wood this rustic patriotic flag sign will charmingly adorn your front entry.  All supplies provided.  This class is appropriate for adults and children ages 10 and up (with adult supervision).  This class will be held on Saturday, June 3rd, 9 a.m. – Noon, but please register by May 26th. Tuition is $19 with a $15 supply payable to the instructor.  KEY Word: Wood
Cyber Security: Staying Safe Online – This class idea was generated by the many questions being asked during our technology classes.  How do we stay safe online?  What about hackers getting personal information? What threats do we need to be aware of?  This class will teach you some steps you can take to keep yourself safe online, inform you of where threats are most likely to happen, and of course, answer more of your many questions.  This class will be held on Wednesday, June 7th, 6:30-8:30 p.m.  Tuition is $19.  KEY Word: Cyber
*NEW* Pies Galore – Whether you crave a fruit, vegetable or meat pie, making one from scratch is simple and easy.  Learn to make pie crust from scratch, along with simple and easy fillings to make deep-dish deliciousness right from your very own oven.  All supplies provided.  This class will be held on Saturday, June 10th, 9 a.m. – Noon, but please register by June 2nd.  Tuition is $29. KEY Word: Pies
Increase your Brain Functioning – Learn techniques to increase the capability and functioning of your mind and brain. You will learn how your thoughts and emotions affect your mind and body as well as learn different breathing and stress techniques that can help with sleep, energy, reprogramming your brain and much more! Be proactive and empower yourself! This class will be held on Saturday, June 10th from 11 a.m. – 2 p.m. Tuition is $45.  KEY Word: Brain
One-on-One Computer Training – We continue to offer an opportunity for you to have one-on-one attention from a knowledgeable computer instructor. You will get four hours of instruction. This class is designed to give you attention on the computer topic you need and want most. Training can include MS Office software such as Word or Excel, Internet or Email, or even organizing files or photos. All levels of experience are welcome. Sessions may be arranged by calling my office. Tuition is $99.
All classes will be held at the York Middle School, unless otherwise noted.  You may register for classes by calling Lori at 402-362-6700, by mailing in the registration form found at the back of SCC Continuing Education brochure, or by registering online: www.southeast.edu/continuing – click on Register Now; look for the key word in the course description in your brochure and that will help you locate the class you would like to register for.  Just a reminder, all classes need a minimum enrollment.  If that minimum is not met three days before the start date, the class may be cancelled.  Sometimes a great class gets cancelled because people wait until the last minute to sign up!  Please register early!  If something changes in your schedule, full refunds are available if you call at least 24 hours before the class begins.