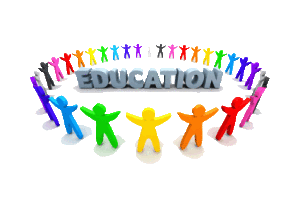 Providing educational opportunities for people of all ages in the community, county, and surrounding areas.
Non-credit classes are offered in cooperation with Southeast Community College on a quarterly basis.  The current class schedule may be viewed online by going to https://www.southeast.edu/classschedules/ and click on the West Schedule under Continuing Education Class Schedules.  You may register for classes online, by mailing in the registration form, or calling the office at the number listed below.
CPR & First Aid certification is offered on an ongoing basis.  Please contact the York Community Education office for more information.
CONTACT US:
Lori Suddarth, Coordinator
York Middle School
1730 N. Delaware Avenue
York, NE 68467
lori.suddarth@yorkdukes.org
402-362-6700
"Like Us" on Facebook – www.facebook.com/York-Community-Education
Planning Fall Quarter Classes
Now is the time that we are planning and setting up the classes for the fall quarter.  We would love to hear your ideas of classes you would like to see offered.  If you would like to be an instructor for a class, please volunteer.  Think about what you have a passion for and offer to share it with others!  It will bring you and others great joy!
Here are a few of the current classes being offered:
Basic Dog Obedience – We are now taking registrations for the June Dog Obedience classes.  In this eight-week class held on Wednesday or Thursday evenings, you will be instructed on how to train your dog to be a better companion.  Points covered include; walk on a loose lead, sit on command, lie down, come when called, stay on command, and become better socialized.  This class will start on June 28th or 29th and continue through August 16th or 17th, 6 – 7 p.m.  The class is held at K9 Coach Training on East 4th Street.  Your dog must be at least four months old.  Tuition is $75.    KEY Word: Dog
 *NEW* Artisan (Rustic) Breads – Learn the art of creating the old-fashioned free-form breads from scratch using cast iron skillets and stoneware.  All supplies provided.  This first class to be held on Saturday, June 24th has already filled, but a second session has been added.  Join us on Friday, June 23rd, 6-9 p.m., but please register by June 16th.  Tuition is $29. KEY Word: Breads
One-on-One Computer Training – We continue to offer an opportunity for you to have one-on-one attention from a knowledgeable computer instructor. You will get four hours of instruction. This class is designed to give you attention on the computer topic you need and want most. Training can include MS Office software such as Word or Excel, Internet or Email, or even organizing files or photos. All levels of experience are welcome. Sessions may be arranged by calling my office. Tuition is $99.
All classes will be held at the York Middle School, unless otherwise noted.  You may register for classes by mailing in the registration form found at the back of SCC Continuing Education brochure, or by registering online: www.southeast.edu/continuing – click on Register Now; look for the key word in the course description in your brochure and that will help you locate the class you would like to register for.  Just a reminder, all classes need a minimum enrollment.  If that minimum is not met three days before the start date, the class may be cancelled.  Sometimes a great class gets cancelled because people wait until the last minute to sign up!  Please register early!  If something changes in your schedule, full refunds are available if you call at least 24 hours before the class begins.