No Comments
*Kindergarten Registration*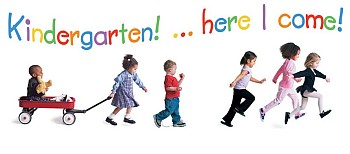 It's time to think about Kindergarten Registration!!
York Elementary School is mailing information to eligible Kindergarteners.  If you do not receive a packet in the mail, please call 402-362-1414.
According to Nebraska law, children are eligible to attend Kindergarten the year that they turn five on, or before, July 31st.  This is called a "cut-off date."  School districts are allowed to enroll a child who missed the cut-off date, but turns five between August 1st and October 15th.  Parents who are interested in enrolling their child early should contact York Elementary as soon as possible to ask about the procedure for early entry assessment.
Kindergarten Registration Information
You may register your child for Kindergarten any time between 9:00 – 11:00 a.m. & 1:00 – 4:00 p.m. on the following days:
Monday, February 5th
Tuesday, February 6th
Wednesday, February 7th
Thursday, February 8th
 WE WILL HAVE AN EVENING REGISTRATION ON TUESDAY, FEBRUARY 6TH, FROM 5:00 – 7:00 P.M.
If you cannot register at one of these designated times,
please call 402-362-1414 for an alternate time. 
If you do not have a certified copy of your child's birth certificate, it can be obtained from the Nebraska Department of Health and Human Services Health Division.  Their website is dhhs.ne.gov.  It usually takes less than a week to receive it by mail.