No Comments
PLEASE READ REGARDING NOTIFICATIONS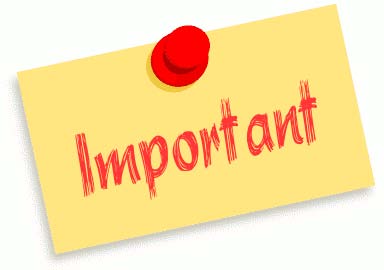 YPS constructed a new website two summers ago and with that came several changes.  One of the most significant changes that occurred is our notification system for when we have snow days or other emergency notices that we may need to communicate with our staff, students, parents, and patrons.  We no longer have "Notify Me" and we will now be communicating these notices through the website (www.yorkpublic.org), Facebook (York Public Schools), and Twitter (@YorkDukePower).  Please utilize one of these avenues of social media to stay up-to-date on the happenings at YPS.
For Parents, Guardians & Staff we will be sending out messages using our Infinite Campus Emergency Messenger System.  With our notification system, you will receive an email, a text message, or both, if we have your information.  **Parents & Guardians** — PLEASE be sure that we have your current and correct cell phone number and email address in our Infinite Campus system.  You can do this by accessing your Parent Portal account and verifying the information there.  If you do not have a Parent Portal account, PLEASE contact the school that your child attends and ask them to set one up for you or at least give them your current information so we can make every attempt to notify you if needed.
Weather related notifications will also be available on the York radio station – KTMX 104.9 FM and KOOL 1370 AM.