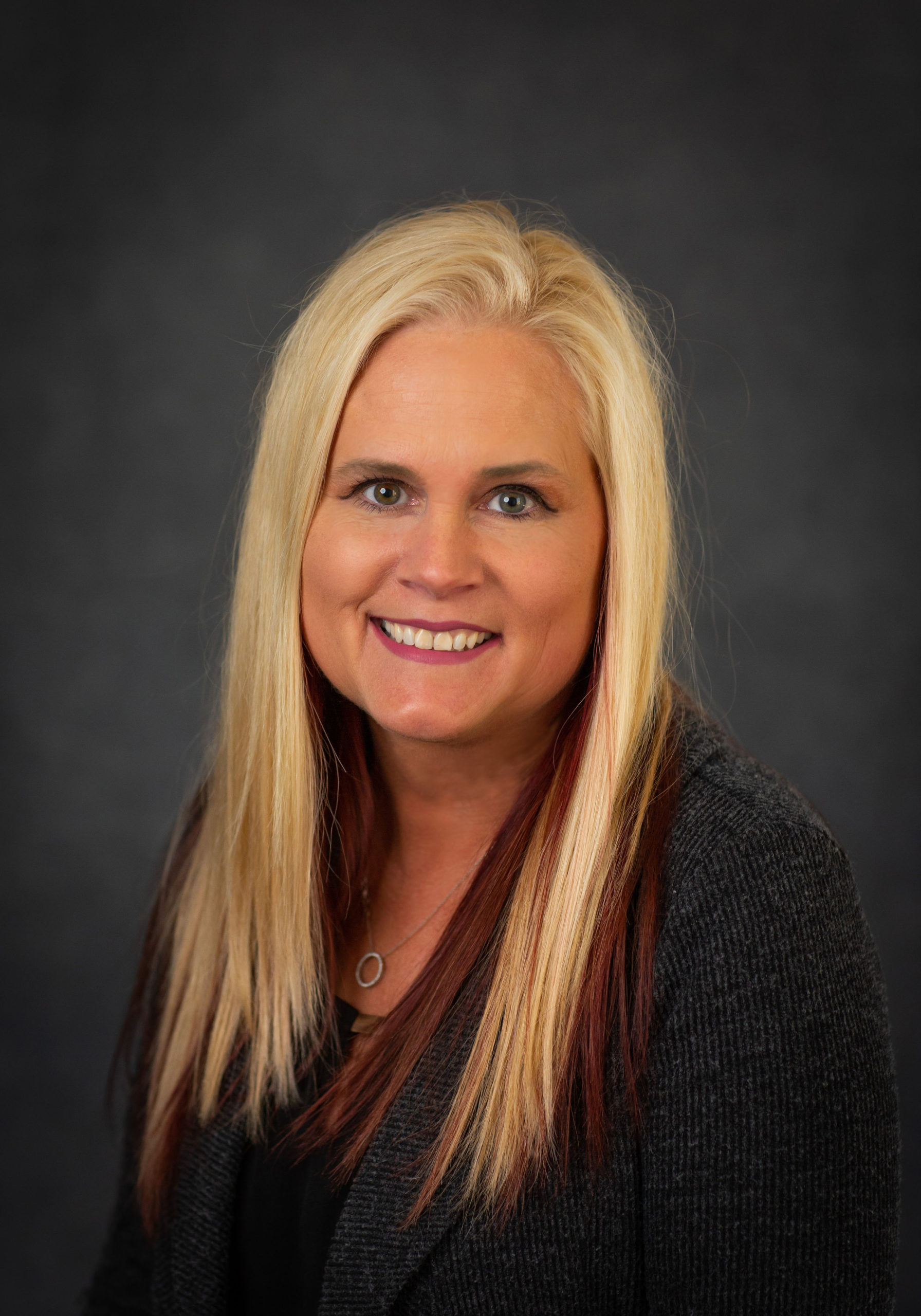 Ms. Alison Graham, Board Member
Email Ms. Graham
Alison graduated from York High School in 1989 and was born and raised in York, Ne.  Alison and her fiancé Tony North have 6 children Kami, Kendall, Kaleb, Harrison, Kaden and Maya, and 1 Granddaughter Londyn.
Alison is also very active in her community.  She is member of Rotary of York; she was just elected to the York Public Schools Board of Education; she is on the Chamber Board of Directors; she serves as a York Chamber Ambassador for York; she is a 2016 Leadership York graduate, and also serves on the Leadership York board; she is a Teammate Mentor, is involved on the LOSS team and a Volunteer for CASA of York County.  Alison is a member of Emmanuel Lutheran Church in York.  
Alison enjoys spending time with her family and rooting on the Husker Football and volleyball teams.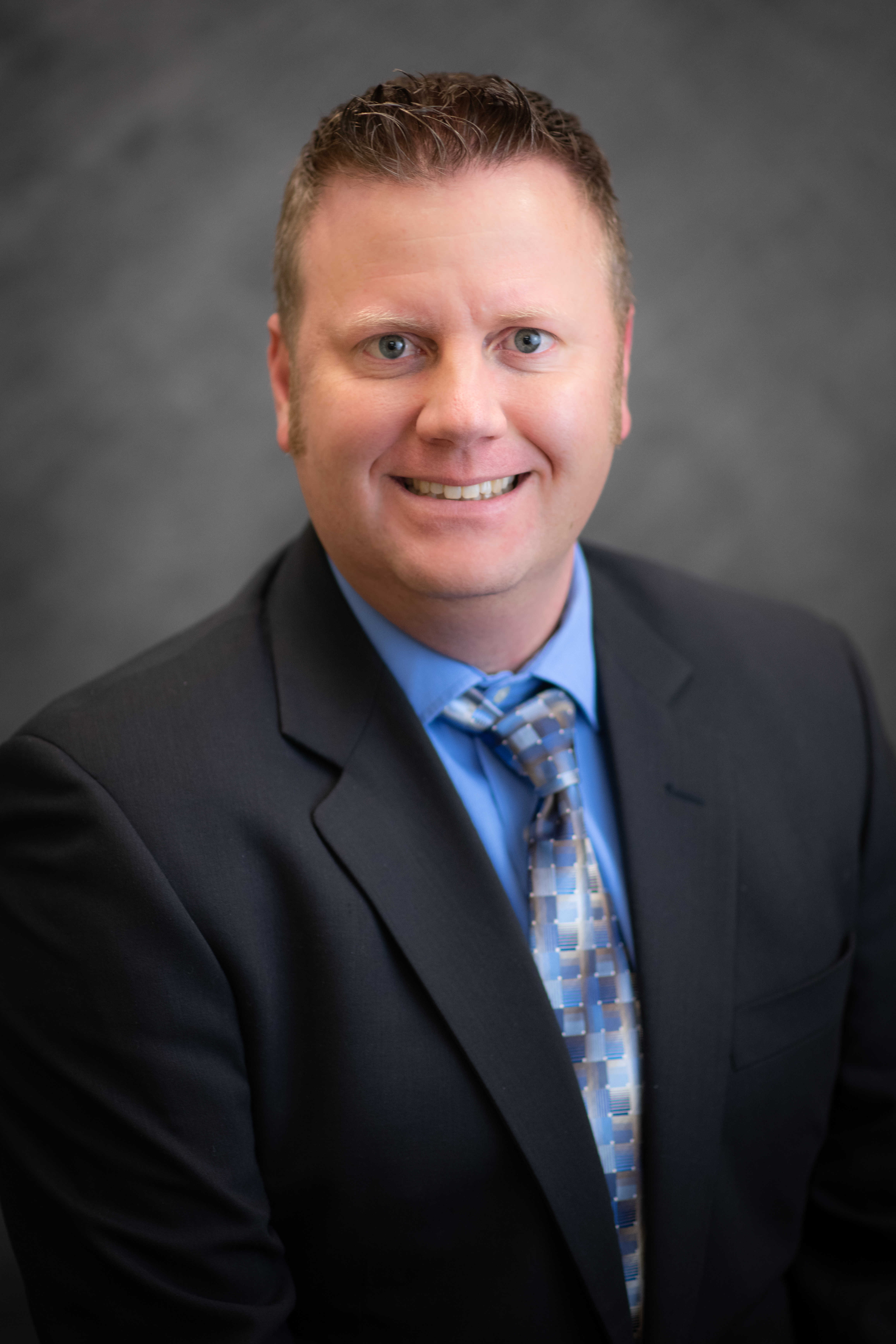 Mr. Matt Holthe, Board President
Email Mr. Holthe
Matt was born in Columbus and moved to York after his 4th grade year.  He graduated from York High School in 2000 and from the University of Nebraska – Lincoln in 2005 with a Bachelor of Science degree in Electrical Engineering.  He then worked in various network engineering roles within Sprint Nextel in Overland Park, Kansas.  In January of 2011, he and his family moved to York where he began work as a telecommunications engineer at the Nebraska Public Power District.  Matt went on to receive his Masters of Engineering in Engineering Management in August of 2014.
Matt and his wife, Sarah, have been married since 2005.  They are the parents of three children: Luke, Rachel, and Megan.
Matt serves on the Church Council at First Evangelical Lutheran Church and is a member of the United Way of York Board of Directors.  Professionally, he is a Licensed Professional Engineer in the State of Nebraska and serves as Treasurer of the Mid-Central Region of the Utilities Telecommunications Council.  In his free time, he enjoys golfing, reading, and spending time with his family and friends.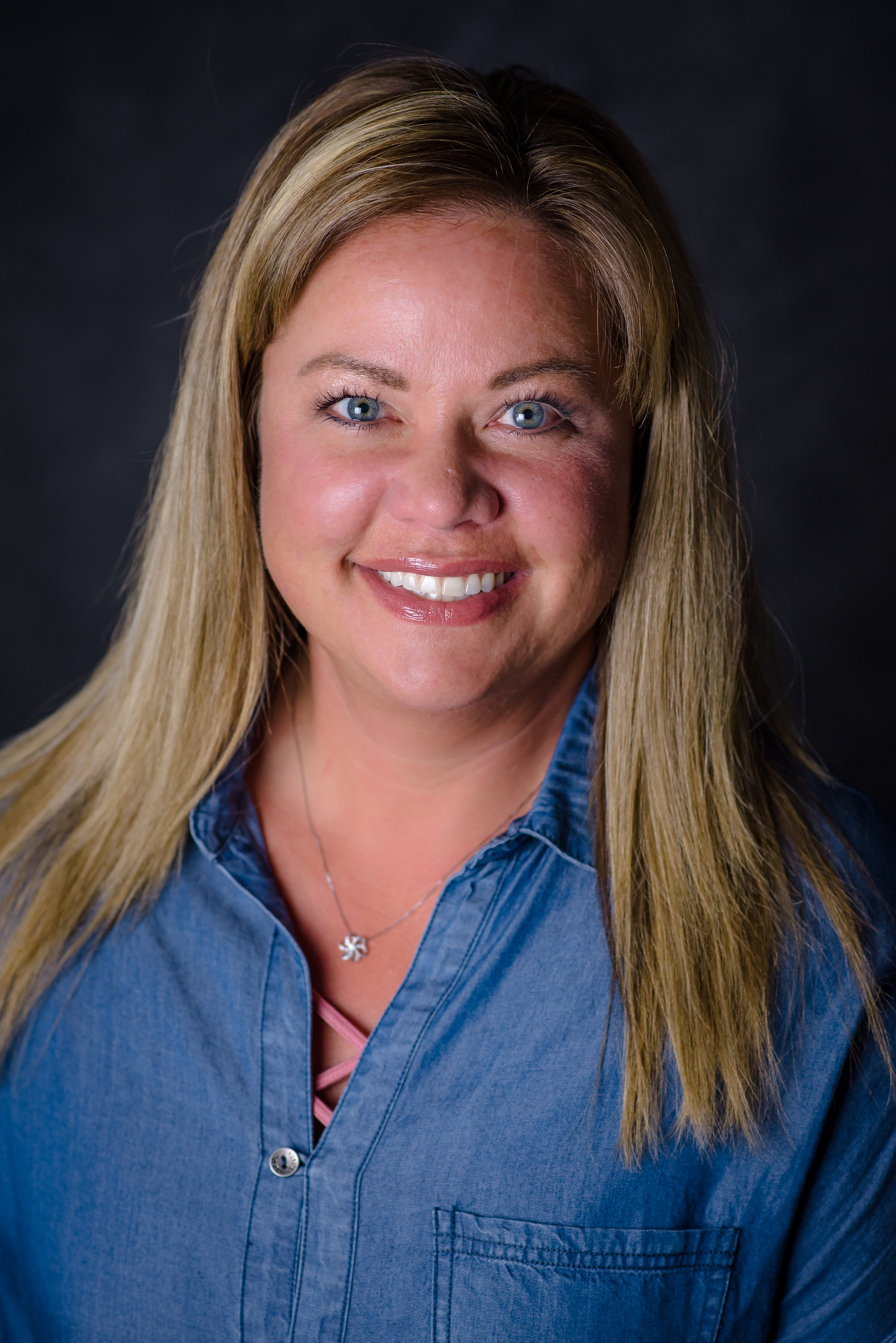 Mrs. Amie L Kopcho, Board Member
Email Mrs. Kopcho
Amie was born in Anchorage, Alaska, and attended school in York, Anchorage, and Los Angeles, finally settling in York again in March of 1992. After graduating from York High School in 1993, she continued her education at Lincoln School of Commerce in order to pursue a career as a paralegal. On her return to York, Amie worked at Angle, Murphy, & Campbell, Attorneys at Law.
At the present time, Amie is a registered abstractor and title insurance agent and is an owner and manager of Community Title Company.
In 1996, Amie married Thomas Kopcho. They have two children, Allison, and Jacob, who are students at York High School.
Amie has been a Chamber of Commerce Ambassador since 2009 and is an Executive Board Member of the York County Development Corporation.  She is a member of York Rotary and the York Public Schools Foundation Board and has been involved with a wide variety of community organizations and committees. Amie and her family are members of Emmanuel Lutheran Church.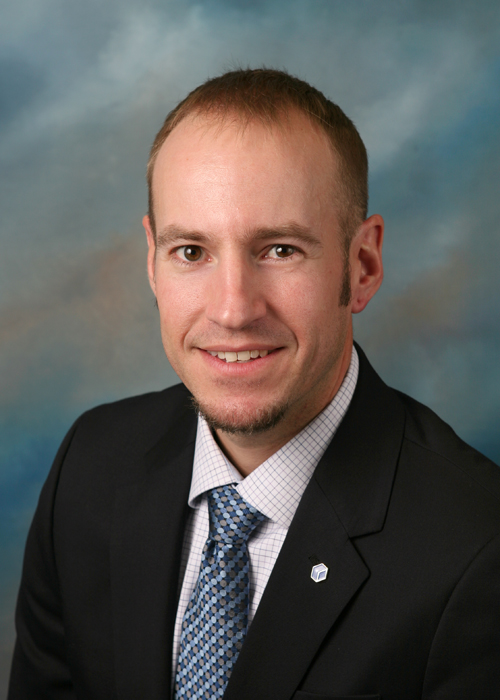 Mr. Pepper L Papineau, Board Member
Email Mr. Papineau
Pepper was born in Elm Creek, NE, and lived on a farm until his family moved to Grand Island where he attended school until graduating from Grand Island Senior High in 1999. After high school Pepper moved to Lincoln where he attended UNL to study music and ultimately getting degrees from SCC (AAS – Business Management) and Doane College (BA – Business/Marketing Emphasis). While in Lincoln his work career spanned managing a bike shop to broadcast radio both behind the mic and production.
Pepper married his wife Liz in 2010 and they moved to York in 2011 when Liz had the opportunity to purchase York Family Dentistry.
In 2012, Pepper joined Cornerstone Bank and has primarily been involved with the Trust Department for his entire career at the bank. He has since obtained his Certified Trust & Financial Advisor (CTFA) designation.
Pepper is currently a member of York Young Professionals (past-chair), York Chamber Executive Committee, York Chamber Ambassador, and Sertoma. He has also been able to stay involved with YPS in various activities over the past years.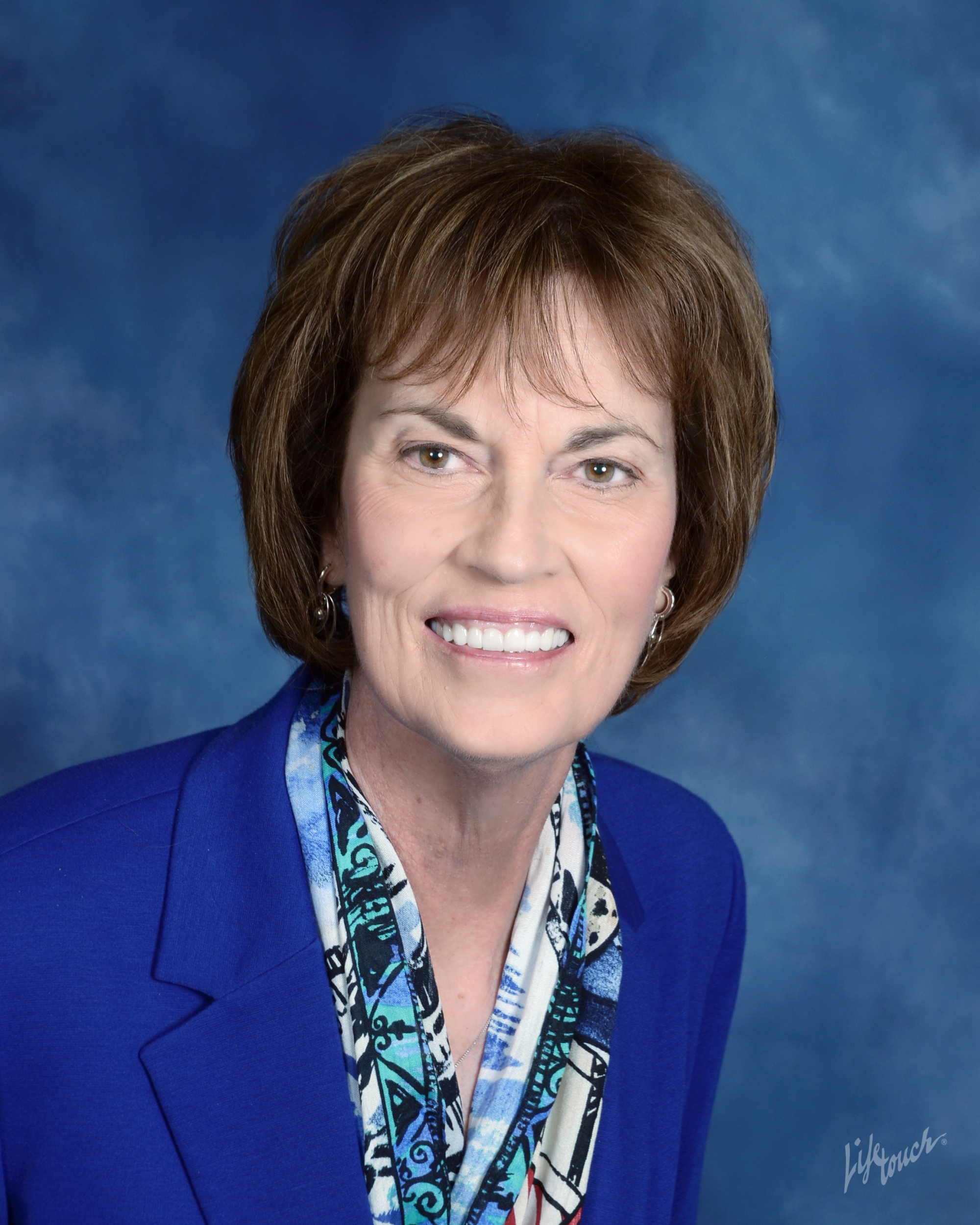 Mrs. Barb Skaden, Board Vice-President
Email Mrs. Skaden
Barb is a native of York and a graduate of York High School. She attended the University of Nebraska at Kearney where she received a Bachelor of Science degree in Education. She also attended the University of Nebraska-Lincoln and received an endorsement in Gifted Education. She taught Family and Consumer Science and Social Studies at Hampton Public School for 35 years and has remained an employee there as a School Improvement consultant.
She and her husband, Ron, have three children and four grandchildren. They have owned and operated Ronco Plumbing and Heating since 1982.
Barb is a member of St. Joseph Church where she has served two terms on the St. Joseph School board, served two terms on the AdvancED State Council for accreditation, served on numerous visitation committees for school accreditation, taught Sunday school, and hosted high school youth group for many years in her home. She is a member of the York Planning Commission and is in her second term on the York Board of Education.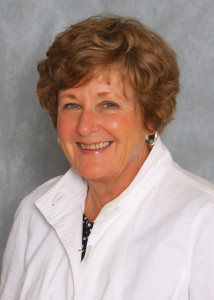 Mrs. Jean Vincent, Board Member
Email Mrs. Vincent
Jean was born and raised in Oakland, Nebraska, the "Swedish Capital of Nebraska."  After graduating from Oakland High School, she attended the University of Nebraska Lincoln, graduating with a Bachelor of Science in Education with history, social science, and English as areas of specialization.  Jean taught World History for 6 years at Lincoln Northeast High School during which time she enjoyed being involved with student activities as the pep club sponsor.
Upon marriage to Jack Vincent, a career Army officer, she ended her teaching career and moved to Germany for their 3-year stay.  This move was followed by moves to Washington, D.C.; Norfolk, Virginia; Ft. Ord, California; Ft. Dix, New Jersey; and Ames, Iowa.  After Jack's retirement from the Army in 1987, the family found a permanent home in York and purchased the ServiceMaster of York franchise which they owned for 11 years.
Their family includes their son, David, who owns the Granite Garage Floors franchise in Nebraska and lives in Lincoln with his wife, Jenn, and their children, Emily and Matthew. Their daughter, Carrie, a former 6th grade reading/language arts teacher, lives in North Kansas City, Missouri, with her husband, Michael, and children, Laura, Quinn, and Holly. Carrie works from her home as a "jack of all trades" for a major home builder in the area.
Jean has been involved as a school and community volunteer throughout her life.  Since coming to York, she has served on the Friends of the Library Board and the YHS Booster Club Board.  In addition, she was a member of the Friends of Lied Board of Directors for six years and the Delta Gamma House Corporation Board for 22 years.  Jean is currently serving her 5th term as a member of the York Public Schools Board of Education and is a member of the YPS Foundation Board of Directors.  She is the secretary for York Cornerstone Baseball and a member of Chapter HH, P.E.O., York General Health Care Services Auxiliary, and the 1st United Methodist Church.  In addition to family and school-related activities, her interests include Husker sports, reading, cooking, playing bridge, and the occasional round of golf.