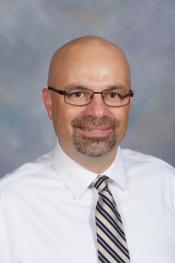 Welcome to York High School. Please take a tour of our website to learn more about our school.  York High School is a progressive class B school that has a rich tradition and many proud alumni.
The staff and administration have worked tremendously hard to offer many opportunities for all students and are committed to working with parents and students collaboratively to best meet the needs of our students.
At York High School, we utilize a Response to Intervention framework so that all students receive high quality support matched to individual needs and goals. Individual progress is monitored frequently to insure that instruction is having the desired effect.
York High School is a positive learning community that has tremendous support from our parents and community.  We are extremely proud of our school and are always looking for ways to improve for our students.
Jason Heitz,
York High School Prinicpal