Dr. Tami Wegener
School Counselor
402-362-6655, ext. 224
tami.wegener@yorkdukes.org
Mrs. Dana Schmid
School Counselor
402-362-6655, ext. 225
dana.schmid@yorkdukes.org
Mrs. Deb Stuhr
Admin. Assistant
402-362-6655, ext. 226
deb.stuhr@yorkdukes.org
---
LATEST NEWS…
TUITION PAYMENT
DUAL CREDIT — CORRECTION!  SCC is now billing through the students' email accounts through the Hub.  Students need to log into the Hub and click on "email" to find the August 21 billing statement from Nelnet Campus.  Contact Mrs. Stuhr if you have questions.  Payment is due Sept. 20.  This can be paid through the HUB account or by mailing a check.
PERU dual credit (Speech for fall semester) have applications submitted by students.  Billing statements have been mailed to student's home address around Oct 11.   Tuition is due to Peru State by November 1, 2023.  You can pay online or mail a check to their campus.
EDUCATIONQUEST FREE HELP ON-SITE IN YORK!
FREE COLLEGE PLANNING HELP available!  Seniors, we are so fortunate to have an Educationquest expert from Lincoln visiting our school twice a month for 40-minute blocks of time.  This is FREE help!  Contact Mrs. Stuhr if you and/or your parents would like to set up a time to visit with her.  Future appointments available are on Wednesdays, January 10 and 24, 2024.  This includes help with the FAFSA.
ACT Test Date ahead:
Feb. 10–registration due by Jan. 5
Apr. 13 — reigstration due by March 8
June 8 — registration due by May 3
July 13 — registration due by June 7
STUDENTS REGISTERING TO TAKE THE ACT … Please remember to enter the York High School code of 282-590 when testing.  This is the only way YHS gets a copy of your test results, and we NEED them.  If questions, stop by the Counseling office.
——————————————————-
CHECK OUT THIS GREAT RESOURCE:
Ultimate Guide to the ACT
——————————————————-
CURRENT SCHOLARSHIPS …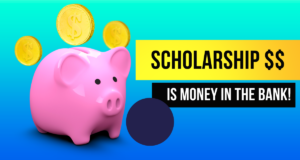 Perrenial  Public Power District Scholarship – If you are planning to  enroll in a utility line program, a $1,000 scholarship could be waiting for you.   See counseling office for application and more details.  Deadline is December 31, 2023.
Farmers Co-operative will award scholarships to seniors who are children/dependent of a Farmers Cooperative patron or employee.  Senior must be enrolling in college full time following graduation.  Preference is given to those who are majoring in an agriculture-related field, but all are welcome to apply.  For application, visit www.farmersco-operative.com/careers/scholarships   If questions, contact their marketing department at 402-946-2211.  Deadline is January 15, 2024.
SMITH Diversity Scholarship administered by Lutheran Family Services is open to seniors whose household income is less than $65,000 and an ethnic minority.  Essay required.  Visit www.OneLFS.org/sds for more information and to apply.  Questions may be directed to Elizabeth.Eggers@onelfs.org   Deadline is January 28, 2024.
Bill Lewis Scholarship is now open to seniors who meet the following criteria: active in NSAA activities for a minimum of three years, participation in a minimum of 2 NSAA sponsored activities annually, attending an accredited post-secondary school.  See Mrs. Stuhr for application.  Deadline is February 19, 2024.
Seward County Kennel Club is offering a scholarship to a senior pursuing a career in any animal field.  Requirements include a 3.0 or higher GPA and submitting an essay.  See Mrs. Stuhr for application and details.  Deadline is March 1, 2024.
Central Valley Ag is offering scholarships to students pursuing an ag-related study in college.  Parent/guardians must be a current stockholder in CVA or be an employee.  Website application is found at cvacoop.com/scholarships .  Essay required.  Deadline March 1, 2024.
Blue Valley Community Action (BVCA) Partnership is now accepting applications for the 2023-2024 BVCA Partnership Scholarship (those attending a four-year school – valued at $1,000), the BVCA Partnership Vocational Scholarship (those attending a two-year school – valued at $1,000) and the BVCA Partnership SCC Scholarship (those attending SCC – valued at $1,000).  Applications can be found on-line at www.bvca.net  OR you may obtain an application in the counseling office.  Three recommendation letters are required.  These scholarships are based on financial need guidelines and student must be living in the BVCA service area.  Deadline March 1, 2024.
Nebraska American Legion Auxiliary (state level) is offering three different scholarships listed below.  All applicants must be a resident of Nebraska and must have a Veteran connection or be a Veteran.  Deadline is before March 1 so the local chapter may endorse your application by this deadline.  See Mrs. Stuhr if you have questions and for the application forms.
Career and Technical Education scholarship for a senior attending a community college, trade school and/or college offering a two-year program for students intending to enter the workforce after two years or less of higher education (This scholarship excludes nursing students.)
Nebraska ALA Memorial scholarship for a senior attending a 4-year Nebraska college or university. Preference given to a former Nebraska Girls State or Boys State citizen who is seeking to teach middle school or junior high social studies
Healthcare Professional Scholarship for a senior enrolled in a four-year healthcare professional program
Sydney Loofe Memorial Scholarship (presented by The Set Me Free Project) is open to students with a GPA of 3.0 or higher who plan to attend an institution of higher learning in the areas of countering human trafficking, social work or cyber safety.  Essay required.  Website:  The Set Me Free Project  Deadline is March 8, 2024.
BLUE & GOLD SCHOLARSHIP FORMS…
The following forms (the same form — just different formats) may be used to apply for local Blue & Gold scholarships:
______________________________________________________________________
PERU STATE COLLEGE – DUAL CREDIT STUDENTS .. DIrections for ordering a transcript:
Go to peru.edu
Scroll to the bottom of the page and click on Transcripts
Click on "Peru State College Transcript Delivery Service"
Click "Create Account" and then complete the form.  Be sure to choose 

e-transcript

and be sure to write "HOLD FOR GRADES" when ordering (this is under part 3 — order details).
 See Mrs. Stuhr if you have questions.
SCC Dual Credit Students …. You may request your transcript by logging into the HUB at https://thehub.southeast.edu , then select My Bookmarks (right side of screen), select Self service, select Transcript Request and complete the information. You should receive a confirmation after hitting the Submit button.  Seniors, you will not want to order your transcript until your semester is complete.  If you wish to take care of it prior to the semester ending, please get a paper request from Mrs. Stuhr so you can note "HOLD FOR GRADES."  See Mrs. Stuhr if you have questions.  At this point, there is no charge for requesting your transcript from SCC.
Let's work together for a great school year!  
---
GUIDANCE LINKS
Educational Planning

Education Quest : Free College Planning Services.   Eduquest is based out of Lincoln, NE http:///www.educationquest.org/
KnowHow2Go: A slick site for planning your college education no matter what grade you are currently in.  Helpful tips for students in middle school, as well as high school. http://www.knowhow2gonebraska.org/
---
Nebraska Universities and Colleges
---
GUIDANCE FORMS
Transcript Release Form
Graduation Information Form