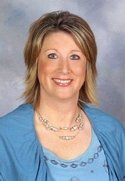 Dear Students & Families,
Welcome to York Public Schools Website and our York Elementary School Page.  My family and I have been living in York for the past 12 years and this community has become home to us in every sense of the word.  My husband and I have a blended family of 7, yes seven, children and 5 of the 7 are proud graduates of York High School.  The other two are scheduled to graduate in 2020 and 2023.  I believe in this community and I believe in this school system.  York is a special place and after spending time in our schools I know you will feel the same way.  My contact information is below, please do not hesitate to contact me with any questions you have.  Thanks for taking the time to get to know York Public Schools!!
Sincerely,
Kris Friesen
Contact Information for Building Administration:
Mrs. Kris Friesen, Principal
402-362-1414, ext 104
kris.friesen@yorkdukes.org
A few words from the Assistant Principal…….

I am excited to share my third year here at YES with all of our awesome students, teachers and staff.  I have three amazing kids…Gracie (9th grade), Clara (6th grade) and Brodrick (4th grade) and Mrs. Booth works in the library here at YES. We are going to have a fantastic year because at YES, Learning is our Super Power.  We serve every student, every day and if we run into trouble, we always find a way to make it a win-win.  If you have any questions or just need to chat about student issues, please give me a call or email.