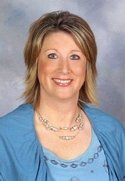 Dear Students & Families,
Welcome to York Public Schools Website and our York Elementary School Page.  My family and I have been living in York for the past 12 years and this community has become home to us in every sense of the word.  My husband and I have a blended family of 7, yes seven, children and 5 of the 7 are proud graduates of York High School.  The other two are scheduled to graduate in 2020 and 2023.  I believe in this community and I believe in this school system.  York is a special place and after spending time in our schools I know you will feel the same way.  My contact information is below, please do not hesitate to contact me with any questions you have.  Thanks for taking the time to get to know York Public Schools!!
Sincerely,
Kris Friesen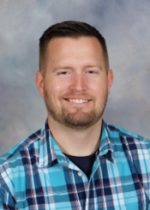 My name is Brad Luce and my wife, Chelsea, and my children are proud to be part of the York Duke family!  Since we were both raised in the area, we know how blessed we are to have the opportunity for our two sons (Carter and Isaac) and our daughter (Evelyn) to grow up as York Dukes.  It is a special place to be!
Anyone who is from York, has been around our culture, or have followed our district in the last few years can tell you that it is truly special to be a York Duke.  2018-2019 will surely be another great opportunity for our school district to share our story of how we are positively making an impact within our own community, in the surrounding area, and even throughout the great state of Nebraska.
Please check in often to see how we are serving "Every Student, Every Day" at York Elementary School!
Contact Information for Building Administration:
Mrs. Kris Friesen, Principal
402-362-1414, ext 104
kris.friesen@yorkdukes.org
Mr. Brad Luce, Assistant Principal
402-362-1414, ext 107
brad.luce@yorkdukes.org